Top tips for running a successful promotion
20 Sep 2023
What's the secret to running an engaging and successful prize promotion? Well, there's no magic formula or guaranteed route to success, but there are some steps you should take to ensure you go to market with a well-designed and carefully planned promotion.
Here at VCG, we've been creating and managing sales promotions since 2004 and along the way, we've learned a bit about what works (and what doesn't)! So, we'd like to share our top tips to help your next promotion create a real bang for all the right reasons.
What's your headline?
In a saturated environment with every brand vying for the attention of the time-poor consumer, it's hard to stand out from the crowd. Your promotion needs to be bold and creative, and your headline prize(s) needs to catch the eye of the shopper as they're going about the store.
One of our favourite examples is the Subway 'Sink a Sub' promotion which combined clever gamification with a really exciting chance to win mechanic that included cars, TVs, all the way to free Subway cookies.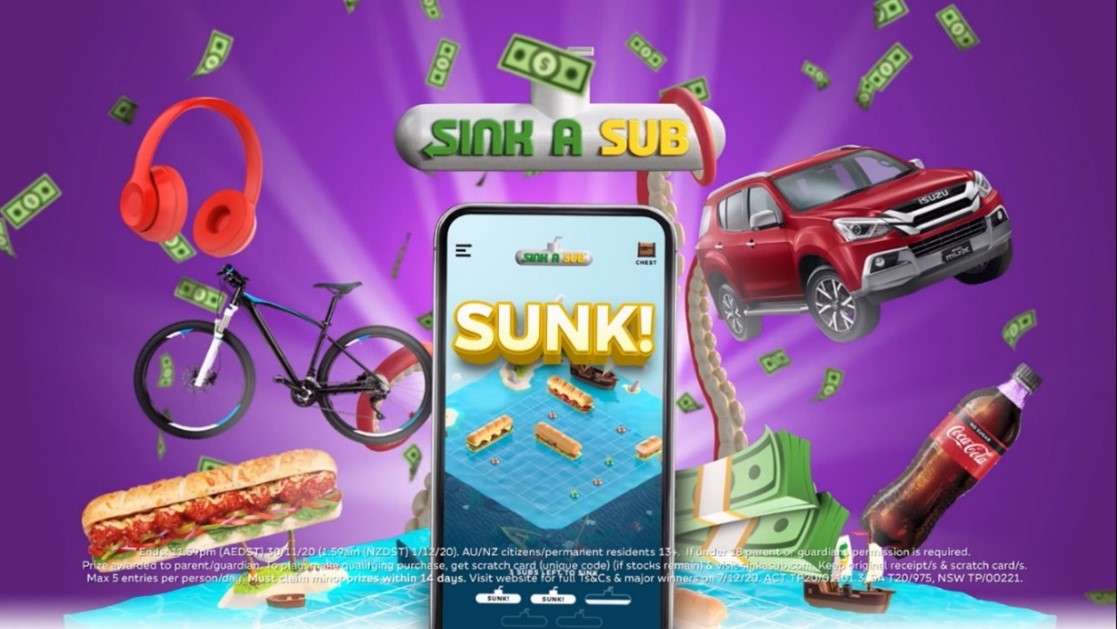 Would this appeal to me?
Ask yourself these questions:
'Would I feel motivated to take part?' (Or ask a friend if the promo is not aimed at your demographic profile).

Is the potential reward worth the time needed to enter? People are busy and if the headline is a bit 'blah' or the mechanic is overly complicated, they may well not engage and put the product back on the shelf.

Am I likely to feel more or less positive about the brand after taking part?

How would I feel if I won? This question is subjective; I won a tenner on the lottery last week and it made my day, but most people aren't as easily pleased, so think about whether you would feel 'wow' or more 'happy, but not particularly excited'.

Mentally go through the experience of entering. Was it too complicated?
Once you've been through this process, check and see if any improvements could be made, either with the prizes or the mechanic.
Lineup all the elements
Ensure your comms and other supporting items, such as any POS are ready for the launch. Many great promotions have failed because things haven't been aligned and aren't ready when the promotion goes live.
A brilliant example of having a joined-up strategy for a promotion is Weetabix. VCG supported Weetabix for the first 2 years of them becoming the official cereal partner to the England men's and women's Football teams. Both promotions were a huge success and critical to this was the level of feature the client secured with their retail partners – over 4 times that of previous campaigns, which converted to a penetration gain of c 380k additional shoppers. With a money -can't -buy headline of winning the chance to watch an England training session, plus a host of other prizes.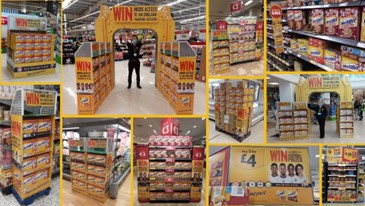 T&Cs (if you only do one thing)
Make sure these are watertight, unambiguous, fair, and of course, legal! Consumers who like to take in promotions actually read these. If you're running the promotion online and in-store, ensure the entry requirements mirror one another. A major supermarket recently received some negative PR for running a promotion with differing entry requirements, which is against the CAP code. It was quickly resolved, but no doubt a stressful blip and hassle for all involved, and it doesn't take long for these things to blow up on social media.
There's lies, damned lies & statistics.
That famous quote that may or may not have been from Mark Twain... A debate for another time perhaps, but back to the list, be clear about what you want to get out of the data. How much do you need, at what frequency, who holds the data, what are the processes for redacting the data following a GDPR request and how/when is the data deleted? This list is not exhaustive, but you get the gist.
Choose your mechanic and theme carefully.
Be mindful that the mechanic, creative idea & route to entry are realistic, fraud-proof (as much as possible), & could not be perceived as in poor taste.
In 2014, Malaysian Airlines ran a promotion called 'My Ultimate Bucket List', which asked customers to explain in 500 words or less which destinations are on their bucket lists. Seems fun, and relevant and the chance to win one of 12 pairs of return tickets to Malaysia or an iPad is a great headline. However, this came off the back of two horrifying air tragedies for Malaysian Airlines, resulting in the loss of over 500 lives. The press soon picked up on the fact that a bucket list is described as 'A list of things one has not done but wants to do before they die'. And then there is the 'Kick the bucket' association, so you can probably understand why the promotion was labelled as being horribly insensitive and quickly changed.
Work to a fixed budget
The whole point of any promotion is to encourage purchase or repeat purchase, but no one has an unlimited budget which means things can get pretty scary if the promotion starts to redeem far better than anticipated.
Back in 2020, VCG worked on a fixed fee basis with a household name condiment brand. It's a market we know well, we'd managed previous promotions on their behalf, and we had/have a good grip on the likely redemption rate and so we quoted a fixed fee which was fair for both the client and us. And then we went into lockdown! (No one saw that coming)!
Suddenly people had more time to devote to entering and the promotion redeemed far higher than we anticipated- BUT the client didn't pay a penny more. This left them free to focus on the success of the promotion and planning for the next one, as well as not having to answer awkward questions from their head of finance!
By working with VCG, you can take your budget and run a really engaging promotion with some great prizes, safe in the knowledge that if it over-redeems, you are not exposed to any risk and won't pay additional fees. Furthermore, our advice is free, so if you have an idea, run it by us, and we will honestly tell you if we think it's viable based on our many years of experience.
If you'd like to know more or have a current brief please feel free to reach out and we can schedule an initial call.